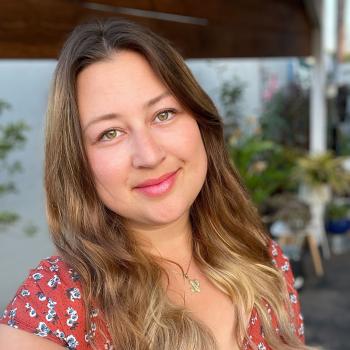 Tasia Indermill
Senior Manager of Product and Service Implementation
Tasia joined the PBLWorks team in 2016. As the Service Implementation Manager, she works with the Services team to support schools and districts who are interested in PBLWorks' Project Based Learning workshops.
Her professional career has focused on music and education – from production and advertising, to purchasing and public relations. Tasia has worked with students as a counselor at music-focused camp, an elementary school classroom assistant, an au pair and nanny, and as an English teacher in Barcelona, Spain. A California native, she has lived and worked in both Spain and Australia and has traveled to 30 countries on 6 continents.
Tasia has a B.A.S. in Sound Arts from Expression College for Digital Arts and is certified in Teaching English to Students of Other Languages (TESOL). Having personally experienced the benefits of Project Based Learning as a college student, Tasia is thrilled to support more schools and districts in implementing quality PBL. 
Outside of work, Tasia is passionate about making music, being a lifelong learner, and going on adventures with her husband Tyler and their dog Indigo.