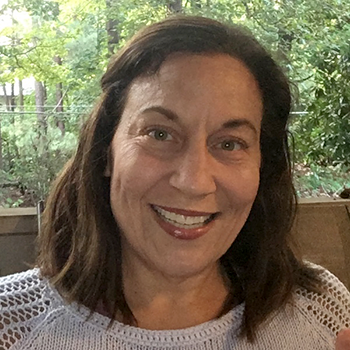 Jodi Moskowitz
National Faculty
Jodi Moskowitz is currently the Instructional Coach at a middle school outside Atlanta, Georgia. In this position she supports teachers as they integrate their 1:1 laptops into their instruction. In addition she oversees professional learning initiatives at the school. Jodi works with the professional learning department at the district level, helping to create and teach professional development courses for teachers throughout the county. In the past, she has been an elementary and middle school teacher, as well as an elementary building administrator.
Jodi is passionate about coaching teachers and working with students; as she demonstrates when it is done well, it leads to more student engagement, active participation, and student empowerment. She demonstrates that school can reflect the real world and students should want to run into school because it is such an engaging and inviting place to be; by creating active and authentic learning experiences relevant to the real world through PBL, technology, and inquiry, it becomes intrinsically rewarding to all participants.
As a National Board Certified Teacher (NBCT), she has worked with the National Board of Professional Teaching Standards and met with members of Congress about what an outstanding culture of accomplished teaching in our country can do for the profession; she has been trained by the National School Reform Faculty in utilizing protocols with adults and students for deep reflection in classrooms; she has completed training and certification in Cognitive Coaching Seminars.
Jodi has a bachelor's degree in elementary education; a master's degree certification in language and literacy; and a specialist degree certification in teacher leadership with an add-on in administrative leadership. Jodi enjoys presenting on relevant topics at district, state, and national conferences.