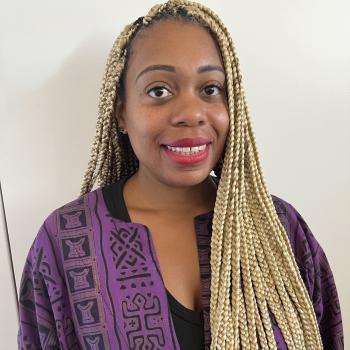 Ariel Lane
Science Curriculum Writer - PBLNow
Ariel Lane is the Science Curriculum Writer for PBLNow. She is a former STEM educator with 10 years of experience in urban public, private and charter schools. Most recently, she has developed student lessons that incorporate formative and summative assessment items and teacher lesson guides aligned to NGSS, Bloom's Taxonomy, and Depth of Knowledge.
Ariel is passionate about exposing students to the inquiry side of science, as this is a skill used throughout life. She has a Bachelor of Science degree from Spelman College, and a Master of Science degree in Cellular Biology from the University of Georgia. A former Teach for America Corp member, Ariel has been awarded Teacher of the Year, the NSTA Lockheed Martin New Science Teacher Fellowship, the Georgia Intern Fellowship for Teachers at Georgia Institute of Technology, and an UnboundEd-Reconstruction Curriculum Author Fellow.  
She has experience creating phenomenon-based life science and engineering design stimuli and technology-enhanced items aligned to NGSS multi-dimensional standards for grades 6-12, as well as college science courses. Ariel's experience and expertise as an educator and curriculum writer have been enveloped in her company, STEMucated LLC, supporting high school students in improving their trajectory as college STEM majors. In this role, she tutors, writes assessments for college biology courses, speaks, and facilitates workshops to ensure Black and Brown students have the knowledge, skills and abilities to succeed as college STEM majors.  
Ariel is a mother to one son, an avid thrifter, and loves various cuisines, especially her favorites, Indian and Ethiopian.