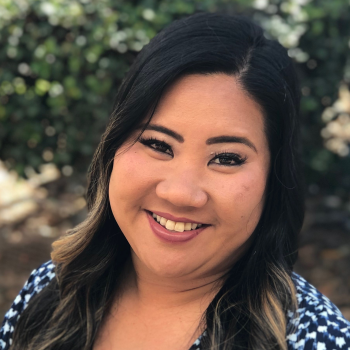 Sharyl Lynn Fujii
National Faculty – West
Sharyl Lynn currently serves the Pearl City-Waipahu Complex Area as an instructional coach. She coaches teachers and provides professional development in a wide range of deeper learning initiatives: Project Based Learning (PBL), Next Generation Science Standards (NGSS), and the Hawaii Core Standards in Social Studies (HCSSS).
Prior to serving as an instructional coach, Sharyl Lynn was a public school teacher and curriculum coach in Hawaii. As a classroom teacher, she honed her skills in ensuring that learners from every background have equal access to deeper learning. When she transitioned to a coaching role, she leveraged her experience with inquiry-rich models of learning to support her school's transition to Project Based Learning in every grade level and content area.
For the past three years, Sharyl Lynn has been a member on her State Social Studies Committee and is currently a member of the Hawaii Department of Education PBL Steering Committee. She is also a National Geographic Certified Educator who holds a BA in Broadcast Journalism and an M.Ed. in Elementary Education.
Sharyl Lynn is passionate about partnering with teachers as they leverage best instructional practices to make learning engaging for all students. She believes that Project Based Learning provides the best opportunity to empower students to become individuals that have a voice in what they learn, how they learn, and where they learn.
---