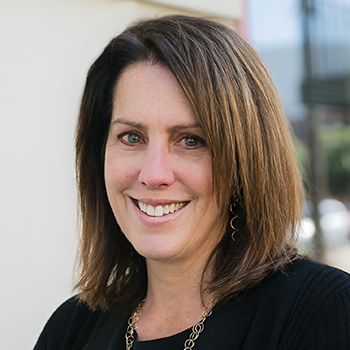 Sally Kingston, PhD
Chief Impact Officer
Sally joined PBLWorks in 2017 and is our Chief Impact Officer.
Sally has 30 years of experience teaching and leading programs that promote improved outcomes for all students, and particularly those farthest from opportunity. Her national work includes serving as Senior Education Analyst for AEM, where she provided technical assistance to state education agencies and districts to support US Department of Education funded programs focused on equity, literacy, personalized learning, early childhood education, and evidence-based practices. She also was a principal consultant for McREL International, where she led the development of a national principal leadership professional development program and companion tools, based on meta-analytic research findings. On the local level, Sally served as Director of College Bound Programs in the Carpinteria Unified School District (CA), Principal in the Santa Barbara Unified School District (SBUSD), and Teacher in SBUSD and Santa Ana Unified School Districts (SAUSD). As principal of Sally designed and developed Harding University Partnership School, a laboratory school in partnership with the University of California Santa Barbara, and the Harding Early Years Program, a privately funded site-based integrated early learning and care program to support children from birth to age 12 and their families. 
Sally holds various degrees from the University of California Santa Barbara, including an MA and PhD in Educational Leadership & Organizations. In 2008, Sally received UCSB's Distinguished Education Alumni Award. She holds a BA in Spanish from Keene State College in New Hampshire. She speaks, reads, and writes Spanish fluently. When not working, Sally enjoys travel, sailing, and the Santa Barbara lifestyle.