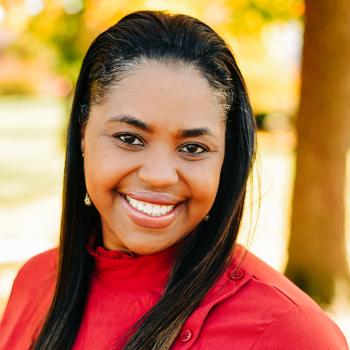 Quiana Bradford, EdD
Director of Marketing and Communications
Quiana Bradford is the Director of Marketing and Communications for PBLWorks. She is responsible for marketing, communications, strategic planning, events, publications, and promotions. She also manages the dynamic Marketing Team for the organization.  
Quiana has more than 20 years of experience in marketing, communications, and project management. She has been successful in roles that developed her expertise as a marketer as well as her love for learning and student achievement. Prior to joining the PBLWorks team, Quiana was the Director of Global Offer Development / Experience Design  at a global organization, where she helped build experiences on college campuses both nationally and internationally.
Quiana is a professor, mentor, life-long learner, and self-proclaimed transformational leader. Joining PBLWorks in 2022 allowed her to blend her loves for marketing and educational leadership with the goal of helping students, especially underrepresented students, exceed academic expectations and thrive in college, career, and life. 
Some of Quiana's academic accomplishments include an earned BA in Communications, MBA - Business Management, and a doctorate (EdD) - Educational Leadership. She is a dreamer that loves adventure, travel, shopping and winning.