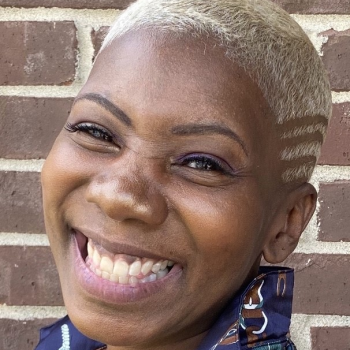 NyRee Clayton-Taylor
National Faculty - Kentucky
To engage, enlighten, and educate is NyRee Clayton-Taylor's focus as she uses her creative writing class to explore the therapeutic healing of writing to encourage her students to write to heal. 
Growing up in the west end of Louisville, NyRee grew up with many of the same challenges that many students in Kentucky are faced with today and believes teachers can help students find their purpose.  As a child, NyRee gravitated towards educators who recognized her potential and let her use her talents to learn specific skills.  This factor was her biggest influence in becoming an educator today.  She understands the power of letting students be their authentic selves and offers them the tools to enhance their talents. 
NyRee has presented at many conferences in and out of Kentucky and has won many awards.  She has even been recognized by Louisville Metro Council for her service to the community.  While she is proud of these accomplishments, she is most proud of the fact that students in Jefferson County will lead the way using the curriculum of Justice Now to create change in our community.