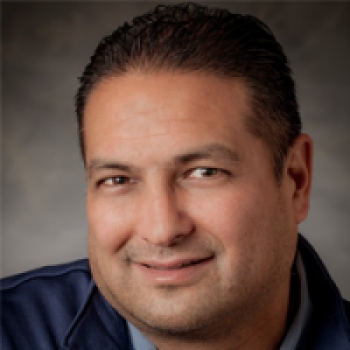 Michael DiMaggio
In his role with CCSSO, he and his team oversee external relationships for the Council brokering and stewarding relationships with the education, business, philanthropic, and non-profit communities. His team also manages the business development arm of the organization generating revenue and resources to maintain the financial health of the Council and to ensure the strategic implementation of the organization's mission.
Prior to his return to the Council, Mr. DiMaggio worked for two national education foundations where he led and supported policy initiatives that expanded their core programs raising their national exposure and visibility.
Mr. DiMaggio received his Juris Doctorate from the University of Pittsburgh School of Law where he also earned a Master's in Public and International Affairs. Prior to that, he worked for the Rand Corporation, where he worked on education and policy issues. A native Californian and UCLA undergraduate, Mr. DiMaggio taught and coached in Southern California high schools before entering the national policy education arena. 
When he is not traveling, Michael enjoys hiking and trail running in Marin County.