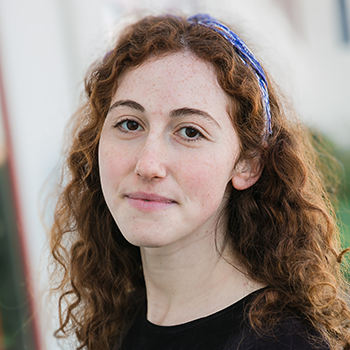 Maya Ofek
Online Learning Project Associate
Maya joined PBLWorks in 2019 on our Online Learning team. She is responsible in helping support product pilots, organize user feedback, uploading content to the PBLWorks online learning platform, formatting and updating digital content, and supporting quality assurance. Before joining PBLWorks, Maya worked as an online course assistant for the Greater Good Science Center, an interdisciplinary research center disseminating massive online courses educating people around the world in positive psychology. 
Maya also has experience in facilitating workshops in Consent, Harm-Reduction, and Mental Health through the Berkeley Student Cooperative and experience in research at the Institute for Research on Labor and Employment, always looking for different ways to engage in her passion for social justice and equity. 
Maya received her B.A. in Psychology from University of California, Berkeley. Outside of work, she enjoys writing, playing music, film, and exploring the outdoors with family and friends.