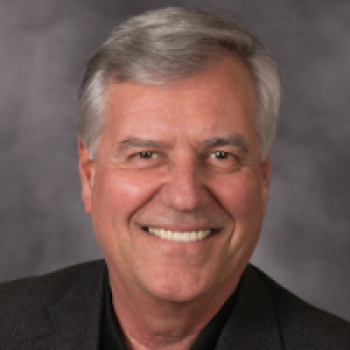 Jack Dale
Throughout his career, Dr. Dale has distinguished himself as a superintendent of districts in both Virginia and Maryland, a lifelong educator, and a thought leader in the education field.
Dr. Dale served as superintendent of Fairfax County Public Schools (VA), the eleventh largest school system in the United States, from July 2004 to July 2013. Teacher Leadership was a central focus for Dr. Dale during this tenure; the extended-year teacher contracts he implemented at Fairfax County Public Schools are designed to improve both instruction and student achievement by cultivating talent within the teaching staff and ensuring only effective practices are used in the classrooms.
Preceding his time at Fairfax County Public Schools, Dr. Dale served as the superintendent to Frederick County Public Schools (MD) for eight years, during which he was named Maryland's superintendent of the year. He has also worked as a math teacher, assistant principal, director of instruction, director of personnel, and associate superintendent of school administration.
Dr. Dale is active in a number of professional associations, including the Washington Area School Superintendent's Study Council, American Association of School Administrators (AASA), the National School Board Association, and AASA's Large Countrywide and Suburban District Consortium. He has also led workshops on teacher compensation systems for No Child Left Behind initiatives. In 2007 he received the Hispanic Leadership Alliance Leader of the Year Award; in 2009 he won the Global Education Leader Award from the World Affairs Council.
In addition to his educational leadership, Dr. Dale is co-editor and author of the book Creating Successful School Systems. He has been published in The Executive Educator, International Journal of Education Reform, American Association of School Personnel Administrators (AASPS) Research Brief, and SIRS Management Information.
Dr. Dale was born in Seattle, and holds a bachelor of arts in mathematics and education, a master's in educational administration, and a doctorate in education with an emphasis on school leadership and organizational change.