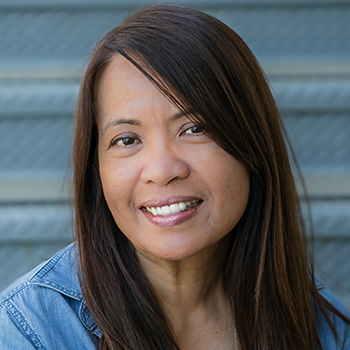 Gigi Dresel
Staff Accountant
Gigi joined BIE in 2018 as staff accountant. Her prior career was in healthcare, where she worked for a long period of time in human resources and payroll. Gigi also worked in logistics and recycling as accounts payable specialist.
Aside from being a "swim mom" for many years, Gigi supports the Carmelite Sisters in San Rafael in various ways and has been supporting the underprivileged and abused children in the Philippines with their back to school needs.  During her spare time she loves to cook, bake, and modify recipes to make them healthier for everyone's enjoyment. Gigi enjoys hikes in Marin with friends, loves to travel, is a foodie, and she's adventurous.
Gigi received her Bachelor of Science degree in Economics from Saint Paul University in the Philippines.