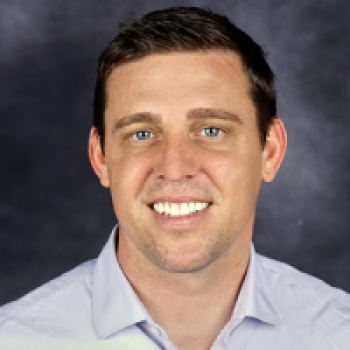 David O'Hara
Director of District and School Leadership
David O'Hara joined PBLWorks as director of district development in 2017.
Prior to joining PBLWorks, David served as the school principal of Leaders High School, a EL Education public school in Brooklyn, NY for 6 years. In 2016, Leaders High School became one of five schools across the country with a national credential for exceeding the EL Education standards of student achievement, a measure of academic performance, high-quality work, and positive character. During his tenure, he boosted the graduation rate from only 38% of graduating seniors to 95%, with a college persistence rate of 77% after 24 months. David was also a pioneering force of restorative justice practices within his school and educating the concept across the nation, breaking the school expulsion to prison pipeline.
David has provide consulting services including strategic planning, implementation of project based learning, leadership coaching, and whole school redesign to prominent school networks in New York City. 
Before school leadership, David was a biology and chemistry teacher in the Bronx, NY where he also coached the football and track and field teams to city championships.
David completed his pre-medical sciences at Arizona State University, then pursued his MSEd in science education from Lehman College and his MSEd in Educational Leadership from Baruch College. David is also a graduate from the prestigious Cahn Fellowship at Columbia University Teachers College. Additionally, he was a member of the tenth cohort of New Leaders, a national principal leadership program.