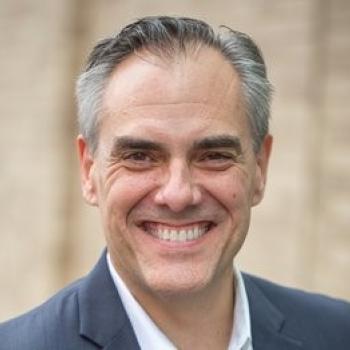 Dale Erquiaga
Dale Erquiaga is a nationally recognized strategist, policymaker, and storyteller with more than thirty years of experience in government, business, and the nonprofit sector. An independent consultant, Dale is also a part-time instructor with the University of Nevada, Las Vegas College of Education, and serves as a Senior Fellow with Project Evident in its education practice.
Dale previously served as President & CEO of Communities In Schools (CIS), the nation's largest and most effective dropout prevention organization. During Dale's tenure, CIS raised more than $110 million dollars, expanded reach to serve 1.6 million students annually, and launched new business lines to increase service and diversify funding. Dale continued his affiliation with CIS as a Visiting Fellow focused on entrepreneurship strategies.
Dale served as Nevada's state superintendent of public instruction and as chief strategy officer for Governor Brian Sandoval. Dale's long career in public service also included work as the executive director of government affairs, public policy, and strategic planning for the Clark County School District (Las Vegas); director of the Nevada State Department of Museums, Library & Arts; and Nevada's chief deputy secretary of state. During his time with the Nevada Secretary of State's Office, he served as a United Nations election supervisor in Bosnia-Herzegovina. His private sector experience included managing a successful consulting practice and working as vice president and managing director with an advertising firm in both Nevada and Arizona.
An accomplished writer, Dale's articles and opinion pieces have been published in media outlets around the nation. His first novel is slated for publication in 2021. Public speaking experience includes presenting at the George W. Bush Presidential Center and the Clinton School of Government, as well as testifying before state and local government in many states. He has chaired or served on state commissions addressing a wide range of topics such as education finance, government efficiency, and school safety.
The grandson of Spanish Basque immigrants to America, Dale holds a bachelor's degree in political science from the University of Nevada, Reno, and a master's degree in leadership from Grand Canyon University. The proud father of two and grandfather of four currently resides in Las Vegas, Nevada.