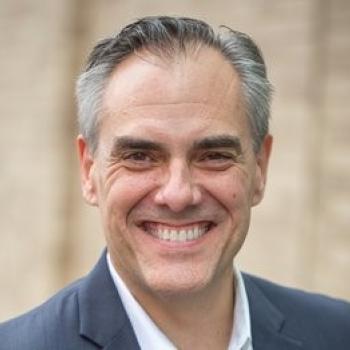 Dale Erquiaga
Dale Erquiaga is the executive director of the Kenny C. Guinn Center for Policy Priorities, a nonpartisan think tank affiliated with the University of Nevada, Reno.  Before joining the Guinn Center, Dale managed a successful consulting practice focused on organizations working to improve K-12 education and utilize more evidence-based practices in the social sector.
Dale previously served as the national President & CEO of Communities In Schools (CIS), the nation's largest and most effective dropout prevention organization, in Washington, DC.  Dale also served as Nevada's superintendent of public instruction and as chief strategy officer for Nevada Governor Brian Sandoval.  His long career in public service and marketing communications included work as executive director of government affairs, public policy, and strategic planning for the Clark County School District; director of the Nevada State Department of Museums, Library & Arts; and Nevada's chief deputy secretary of state.  During his time with the Nevada Secretary of State's Office, he served as a United Nations election supervisor in Bosnia-Herzegovina.  Earlier private sector experience included working as vice president and managing director with an advertising firm in Nevada and Arizona.
The grandson of Spanish Basque immigrants, Dale holds a bachelor's degree in political science from the University of Nevada, Reno, and a master's degree in leadership from Grand Canyon University.  His first novel, based on the immigrant experiences of his grandmothers and his mother's memoir, won the 2020 Basque Writing Contest and will be published by the University of Nevada, Reno in early 2022.  Dale completed the Pahara-Aspen Education Fellowship and the Results for America Nonprofit Fellowship.  His nonprofit board service currently includes PBLWorks and Search Institute, and he is a member of the Results for America State Standard of Excellence Advisory Committee and a Senior Fellow with Project Evident.  The proud father of two and grandfather of five divides his time between Reno and Las Vegas, Nevada.