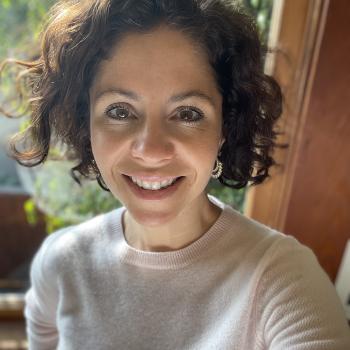 Courtney Goen
Social Studies Curriculum Writer - PBLNow
Courtney Goen is the Social Studies Curriculum Writer for PBLNow. She is a recognized and awarded educator with close to 20 years of classroom experience, 13 of which were spent teaching high school social studies. She is committed to building equity in education and elevating all voices.
In her role as a high school teacher, Courtney led her school's service learning program, where she developed Project Based Learning that incorporated volunteerism across all disciplines. The National Boards for Professional Teaching Standards awarded Courtney certification for young adult social studies for her work as a high school teacher, a recognition that less than two percent of public educators earn.  
In her most recent position as a college instructor of US and Women's history, she mentored new instructors, organized equity events, and developed open education curriculum that focused on emancipation history. Courtney is also a teacher consultant for the Bay Area Writing Project (BAWP), a teacher-led organization housed within the UC Berkeley Graduate School of Education. As a consultant for BAWP, she specializes in social-justice based professional development and has led workshops throughout Northern California.  
Courtney lives in Oakland with her partner, three kids, father, and a mischievous golden retriever.