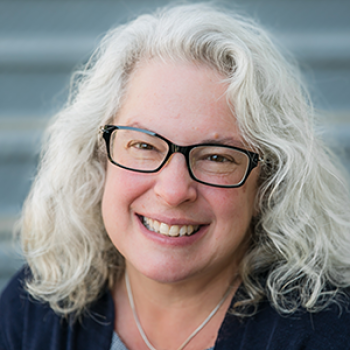 Becky Hausammann
Director of District and School Leadership
As the Director of District and School Leadership (DDSL) in the West at PBLWorks, Becky supports district and school leaders to implement and sustain high-quality PBL. A passionate PBL champion, Becky brings over 20 years of firsthand experience as a project-based teacher, coach, and leader to her current role. Most recently, she served as the Senior Manager of National Faculty at PBLWorks—managing one of the premier professional development consulting teams in the country. 

Becky brings a deep background in educational leadership, mentorship of teachers, and curriculum and instruction to her work. As a school site leader, she aligned and enhanced school resources, structures, and conditions to build teacher capacity and deepen students' experience in PBL—working at K-8, middle, and high school levels in California and Ohio. As a district and site teacher leader in the San Francisco Bay Area, she developed and implemented authentic assessment initiatives in support of PBL and deeper learning. And as a project designer and PBL teacher herself, Becky presented her work to national audiences through the former Coalition of Essential Schools and Bay Area School Reform Collaborative. 

Becky firmly believes that PBL is the most effective pedagogy to engage, inspire, and educate all students and create more equitable schools. She particularly enjoys the challenges and rewards of deep, systemic work, and culture building—bringing stakeholders on board to support and implement school change on behalf of students. 

A graduate of University of California at Berkeley, Becky holds a Masters of Education from Stanford University, with credentials in Education Leadership and Secondary Teaching. She lives in Fairfax, California with her husband, a second grade teacher, with whom she has raised three wonderful (now adult-aged) children.