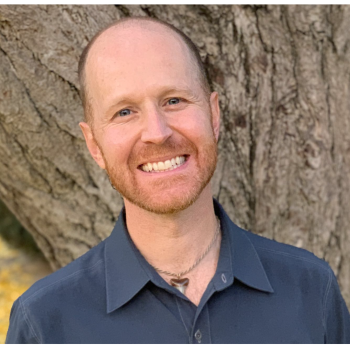 Adam Krüsi-Thom
National Faculty
National Faculty member Adam Krüsi-Thom, MA.Ed, is also the Regional Director of Humanities at Aspire Public Schools. Adam leads the implementation of literacy, history, ethnic studies, world languages, and interdisciplinary Project Based Learning across a network of 16 schools in Northern California.  
Adam launched into education as a middle school and high school classroom teacher in New Hampshire, helping students develop a passion for French, English, and history.  He went on to teach semester-long wilderness expeditions and university teacher education courses in the Western United States as faculty for Prescott College and the National Outdoor Leadership School. Adam also led the implementation of a university pedagogical leadership program for the Ethiopian Ministry of Education.
Adam served as co-founder and coach at three EL Education (formerly Expeditionary Learning) K-12 network schools in Arizona and California, and as an instructional coach on the Aspire national education team. He also served as a West Region school designer on the EL Education national staff, promulgating PBL and deeper learning across dozens of schools and districts.  In 2019, Adam returned to Aspire as an assistant principal before stepping up to lead at the district/regional level.
Adam is a loving husband and the father of two young joyful and powerful girls. He is also a sixth-generation Californian raised in rural New England, the Bay Area, and the Sierra Nevada. He enjoys traveling, adventuring outdoors, and singing. Adam toured abroad with the a cappella group "The Colgate 13" while attending Colgate University.